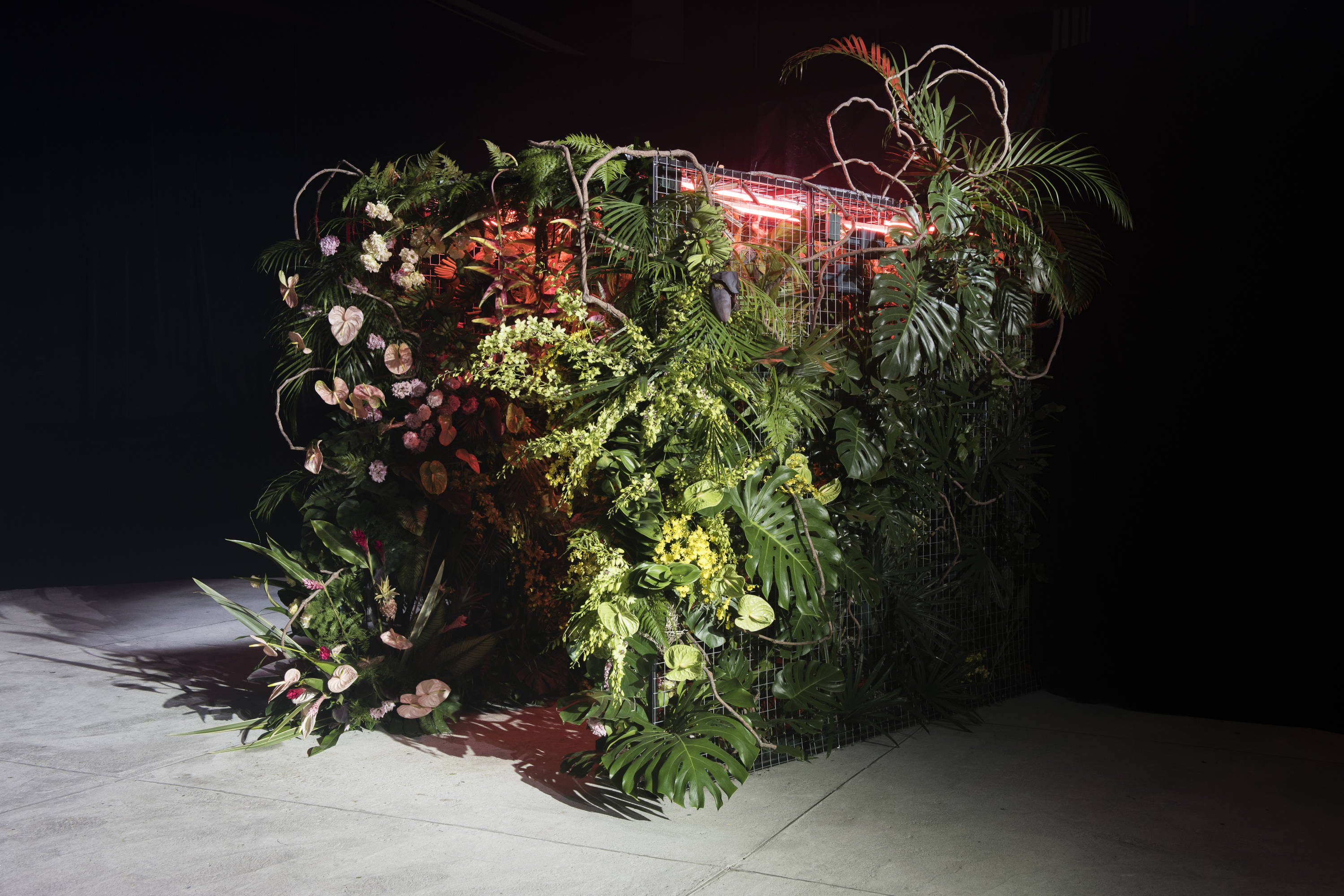 "Everyday I see or hear something that more or less kills me with delight" - Mary Oliver
This Humid House comprises a team of designers with experience across the fields of fine art, architecture, floristry, horticulture and landscape design. Our intention is to develop a language expressed through plants and flowers that is reflective of our climate, geography and collective culture.
As a botanical design studio, our focus is on the contemporary. We ask ourselves: how do we put together living material in a way that feels fresh (and relevant) today? We also straddle the timeless; finessing shape, volume, colour, line and texture to draw ourselves – and you – into an emotional connection. You will find consistency-of-thought applied across the various scales that we work at, from the boutonnière on your lapel to the design of a park.
We are committed to championing the entire spectrum of plant life that our climate is able to sustain with a particular affection for the unusual, the unruly and the uncultivated. We go to great lengths to discover and test new and exciting material to work with, and then endeavour to bring them into the fold, supported by a robust network of industry friends, suppliers, growers, agents, contractors, foragers and plant collectors.
It goes without saying, every member of our team enjoys a profound relationship with nature, and it is our great privilege to be able to share in this joy with you.
---
Online Shop
Shop our THH Collection of florals, plants and objects. Islandwide delivery, right to your doorstep. Same-day delivery available upon request.

Weddings
We are a leading wedding designer behind some of the most talked about weddings in Singapore. Working alongside the best wedding planners and vendors in the industry, we conceptualize and deliver spectacular one-of-a-kind experiences tailored to our clients. No two celebrations have ever been alike. We also love a destination wedding! The THH experience is available worldwide.

Events
We have become the go-to floral designers for leading local and international brands, having collaborated on product launches, brand activations, runway shows, and corporate celebrations. We are also here to set the table at your party, relishing every opportunity to engage and connect meaningfully through the language of plants and flowers.

Contract Flowers
We offer floral arrangements on a rolling basis designed to fit your home, office, restaurant or hotel. We begin with a consultation and then develop a floral programme that suits your brand, taste, and space in the form of centrepieces, floral installations and the like–for that regular shot of beauty to incite the senses. Our contract clients have exclusive access to our collection of vessels and styling objects for their premises.

Collaborations & Editorial
We collaborate with you to create something special. We have worked with leading local and international brands to provide art direction and creative consultation for editorial and styled shoots, brand campaigns, product development, content production and corporate gifting. There has never been a better time for brands to have a confluence with the natural world; allow us to share our expertise with you!


Landscape Design & Plant Styling
We consult, develop and implement indoor plant styling schemes for residences and establishments, selecting plants and planters to suit spatial and lighting conditions, as well as the nuances of it's interior design and finishes.
We also create rich, layered landscapes for residential, commercial and institutional properties influenced by a gamut of landscape traditions, from the modern to the picturesque. We have become known for complex, intense plantings showcasing the full spectrum of plant life that our climate is able to sustain, with the intention of creating places with emotional resonance.
---
The Floral Concierge

11am-5pm
+65 9181 7375

---
Aésop
Andaz Singapore
Audemars Piguet
Bar Cicheti
Bell & Ross
Bompas & Parr
Burberry
Bvlgari
Calvin Klein
Cartier
Chloé
Clarins
Collate The Label
DBS Private Banking
Dior
Dries Van Noten
DesignSingapore Council
Economic Development Board Singapore
Editor's Market
Esora
Franck Müller
Grain
Gucci
Hermès
HSBC Jade
In Good Company
Kanebo
Kenzo
Leica
Longchamp
London Flower School
Love, Bonito
Macallan
MB&F

Moncler
Moynat
Odette
Off-White
Ong Shunmugam
Panerai
Pomellato
Rolex
Salvatore Ferragamo
Singapore Tourism Board
Spa Esprit Group
Straits Clan
Sulwhasoo
The Hour Glass
Tiffany & Co.
Urwerk
Wallpaper*
Zén

Aésop
Andaz Singapore
Audemars Piguet
Bar Cicheti
Bell & Ross
Bompas & Parr
Burberry
Bvlgari
Calvin Klein
Cartier
Chloé
Clarins
Collate The Label
DBS Private Banking
Dior
Dries Van Noten
Economic Development Board Singapore
Editor's Market
Esora
Franck Müller
Grain
Gucci
Hermès
HSBC Jade
In Good Company

Kanebo
Kenzo
Leica
Longchamp
Love, Bonito
Macallan
MB&F
Moncler
Moynat
Odette
Off-White
Ong Shunmugam
Panerai
Pomellato
Rolex
Salvatore Ferragamo
Singapore Tourism Board
Spa Esprit Group
Straits Clan
Sulwhasoo
The Hour Glass
Urwerk
Wallpaper*
Zén
Buro
Female
Louis Vuitton Singapore Guide
Monocle
Prestige
Singapore Tatler
The Business Times
The Peak
T: The New York Times Style Magazine
Wallpaper*

---
Buro
CNA Luxury
Female
Louis Vuitton Singapore Guide
Monocle
Prestige
Singapore Tatler
The Business Times
The Peak
The Telegraph UK
T: The New York Times Style Magazine
Vogue Singapore
Wallpaper*